(Worst Ever) Bus Ride to Inle Lake, Myanmar (Burma)
Every traveler has a harrowing tale of a rickety bus ride up narrow mountain tracks with a suicidal speed freak behind the wheel. These journeys are inevitable on trips of any duration; I knew I was in store for a series of them. But I wasn't prepared to endure the All Time Worst Bus Ride so early into my trip.
Strips of Holes
Although people refer to them as roads, the things people drive on in Myanmar are best described as dirt strips of potholes. Water buffalo bathe in these potholes; children fish in them. Barely wide enough for one vehicle, the strips of holes host two-way traffic of busses, logging trucks, rickshaws, horse carts, bicyclists, and pedestrians.
Rules of the Road
"Survival of the fittest" seems to be the only rule on Myanmar roads. Size and aggressiveness determine right of way. Pedestrians are clearly at the bottom of the food chain. The horn is used in lieu of blinkers or brakes.
360 miles in 20 hours
My trip was on a "luxury" bus between Bago, Myanmar, and Inle Lake, a popular mountain retreat. "Luxury" meant that tepid air trickled out of vents above me and that the lady in front of me was able to recline her seat into my lap. In total we traveled 360 in 20 hours. Do the math – it's heartbreaking.

notice the seats in the aisles
Packed to the Gills
Of course, the bus was filled to capacity and beyond, with passengers sitting on fold-out chairs in the aisles. Standing Room Only seemed to be a popular option too.
The Dreaded Last Row
My seat was in the very last row of the bus. Hot and noisy because it's atop the engine and tragically bouncy because it's so far from the wheel base, the last row is the least-coveted spot. I learned this the hard way.
Three Pit Stops in Twenty Hours
The bus made just three stops during the 20-hour journey. Coping with this required astonishing feats of dehydration and self-hypnosis.
Thanks for Nothing, Ambien™
If there was ever a night that demanded a sleeping pill, this was it. But even a heavy-duty Ambien couldn't combat the skull-rattling jolts and deafening pothole crashes.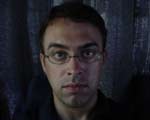 portrait of a zombie
Night of the Living Dead
Squeezed into the back row, suffering from sleeping pill dementia, I squandered ten of the least productive hours in my life. It's difficult to translate the full negativity of my thoughts, but they went something like this: Why didn't I fly? Why didn't I fly? Why didn't I fly? Why didn't I fly?
(The answer? Flights cost $100; the bus cost $2.50.)
Mountains in the Morning
The bus began climbing steep and narrow mountain switchbacks as dawn broke – perfect timing for me to study the sheer cliff drops on either side of the road. There's nothing like adding terror to discomfort.
But I Made It
Inle Lake is heaven on earth – cool weather, blue skies, lush mountains, clear water, fascinating culture. As I sit here and drink it all in, the nightmare journey is already fading into a cocktail party anecdote.
Well, almost.


---
Got a traveling tale that trumps mine? Tell me about it below.

Posted on November 21, 2002 09:48 AM